Is your bathroom reaching its fullest potential? Or, does it look like it's stuck a few decades behind the rest of your home? A bathroom renovation in Phoenix, AZ is an easy way to add comfort to your everyday life and value to your overall home. Super Cool Services provides comprehensive bathroom remodeling, helping you absolutely transform this space into the pinnacle of comfort, quality and sophistication. Our abilities focus on:
Learn more about our bathroom remodeling services: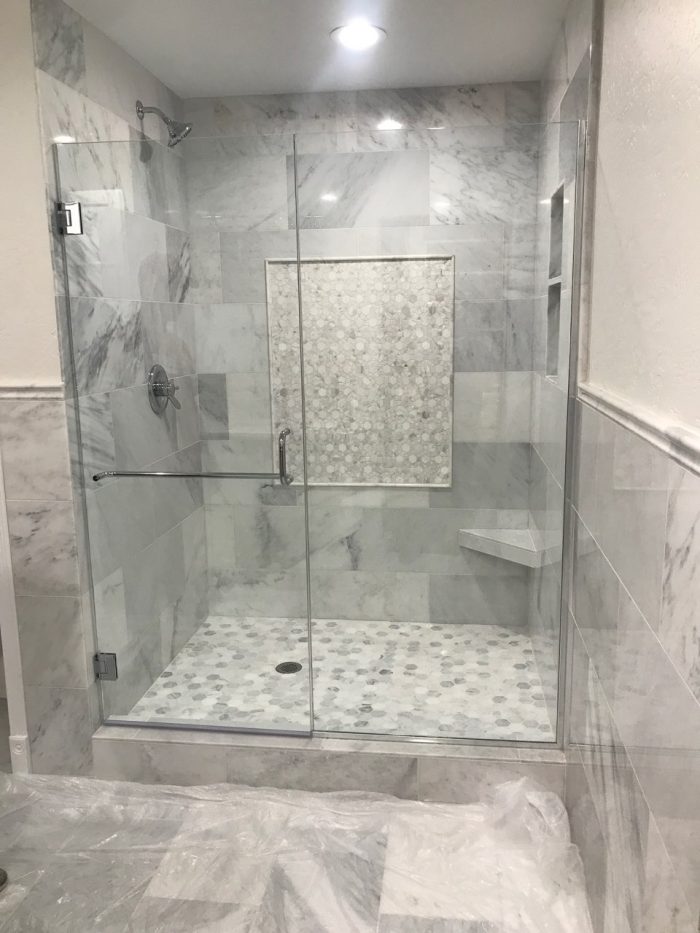 Tub and shower::
Tubs and showers are cornerstones of bathroom remodeling in Phoenix, AZ. We perform tub-to-shower conversions, new tub installations, tiling for walk-in showers and much more. In addition, we're masters of installing shower glass and can configure a system that's eye-catching and convenient to use.
Flooring:
New tile flooring or high-quality vinyl goes a long way in boosting the appeal of your bathroom. We're flooring masters and can help you select the ideal flooring for your vision of a bathroom remodel. We ensure everything is done right so your floor withstands moisture and humidity, looking great for as long as you keep your bathroom design.
Countertops:
Your bathroom countertops are subject to everything from hot styling tools to makeup and other grooming products. Let us install countertops that are ready to stand up to the daily wear, while beautifully accenting your space. We work with natural and synthetic materials to help you achieve your ideal bathroom.
Lighting: We use creative lighting to shed light on the beautiful features of your new bathroom. Plus, with thoughtful lighting, you'll be able to create ambiance for relaxation or tone your lighting to help you achieve that perfect look while you're in front of the mirror.
Vanities:
Make way for a mirror! We put the finishing touches on your bathroom with a beautiful vanity that'll open up the space, while giving you a clear view of yourself when you look into it. From lit vanities, to framed mirrors, to creative ensembles, let us know what strikes you and we'll bring it to life in your bathroom.
Hire Us
We leave no surface untouched and no detail overlooked in creating a bathroom that's modern, sophisticated and comfortable. Contact Super Cool Services today at (602) 304-1300 to start talking about the design elements of your ideal bathroom. We can't wait to design and renovate a space that exceeds your expectations each and every day.