The most-used room of your home deserves total attention when it comes to kitchen remodeling in Phoenix, AZ! Super Cool Services will make sure no detail is overlooked and no corners are cut in producing a modern, sophisticated kitchen. We handle total kitchen remodels, regardless of the work involved to give you your dream space.
Some of the areas we focus on to add value include: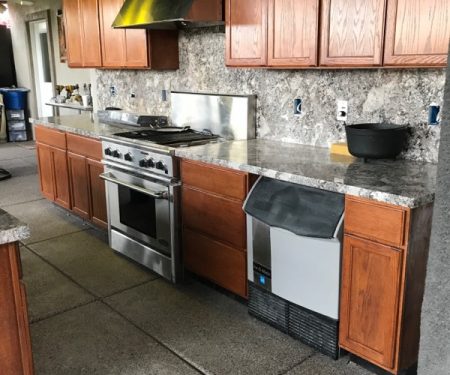 Cabinets:
Cabinets are among the most important parts of any kitchen renovation in Phoenix, AZ. Let us reface your existing cabinets, install new models, expand your current cabinet space or design and install functional cabinetry that helps you make the most of your kitchen.
Countertops:
Using natural or synthetic materials, we help you choose a countertop that ties your entire design concept together, while standing strong against everyday kitchen wear and tear. We cut, shape and install cabinetry with precision, ensuring a custom countertop solution that elevates your entire kitchen.
Flooring:
Interested in quality vinyl plank for your kitchen? Want to refresh your current hardwood? Thinking about the merits of tile? No matter the flooring material that strikes you, we'll bring it to life in your kitchen remodel. We promise a surface that looks great and lasts, illuminating your kitchen in the best way.
Appliances:
Count on us to outfit your kitchen with quality appliances that are well-placed and accessible. We'll handle the installation of your oven, stovetop, refrigerator, chiller or cooler, dishwasher, microwave and any other appliance.
Design:
Not sure what elements you want present in your new kitchen? We'll help you explore the trends and styles that fit your needs. Talk with us about kitchen islands or bars, built-in shelving, stovetop placement, sinks and disposals, lighting, creative elements and much more. We'll help you collect your ideas into a cohesive, sophisticated design.
Get in Touch
Whether you know exactly what you want or need a little help defining the perfect kitchen renovation, Super Cool Services is ready to help you. We'll deliver a facelift to every surface in your kitchen, leaving you with a space that's as stunning as it is practical. Reach us today at (602) 304-1300 to start planning your remodel.